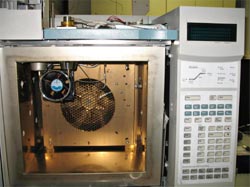 Increases productivity and efficiency
Simple installation takes less than an hour
Includes all necessary tools (except electric drill)
Includes column bundled for resistive heating
(Contact us to discuss your application)
This conversion kit has everything you need, including the tools, to convert your HP6890 or Agilent 7890 to a fast GC. Most of the work involves the installation of an adapter plate, which relocates the detector next to the injector to make room for the high speed components.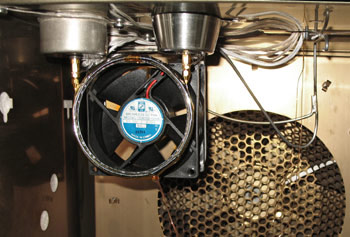 The column is wrapped with nickel wire, and is resistively-heated by applying a low-voltage current to the wire. Column temperature is controlled by regulating the amount of current, with a small fan providing speedy cooling of the low-mass column to near-ambient temperature. The VICI fast temperature programmer (not included) is ideal for providing precise temperature programming with rapid heating and cooling.
Included in the kit:
| | |
| --- | --- |
| 1 | T15 screwdriver |
| 1 | T20 screwdriver |
| 4 | 6/32" x 3/4" screws |
| 4 | M4 screws |
| 1 | knife |
| 1 | FID guide block |
| 1 | 3/8" brad drill bit |
| 1 | cutting pliers |
| 1 | hole saw |
| 1 | metal wrench |
| 1 | ruler |
| 1 | injector adapter fitting assembly |
| 1 | detector adapter fitting assembly |
| 1 | detector insulation cup |
| 1 | fan bracket |
| 1 | cooling fan |
| 1 | fan extension harness |
| 1 | ground harness |
| 1 | FID igniter harness |
| 1 | FID electrometer harness |
| 1 | FID heater harness |
| 1 | column harness |
| 1 | power supply harness |
| 1 | power supply AC cord |
| 1 | USB cord |
| 1 | adapter plate |
| 1 | instructions |
Top